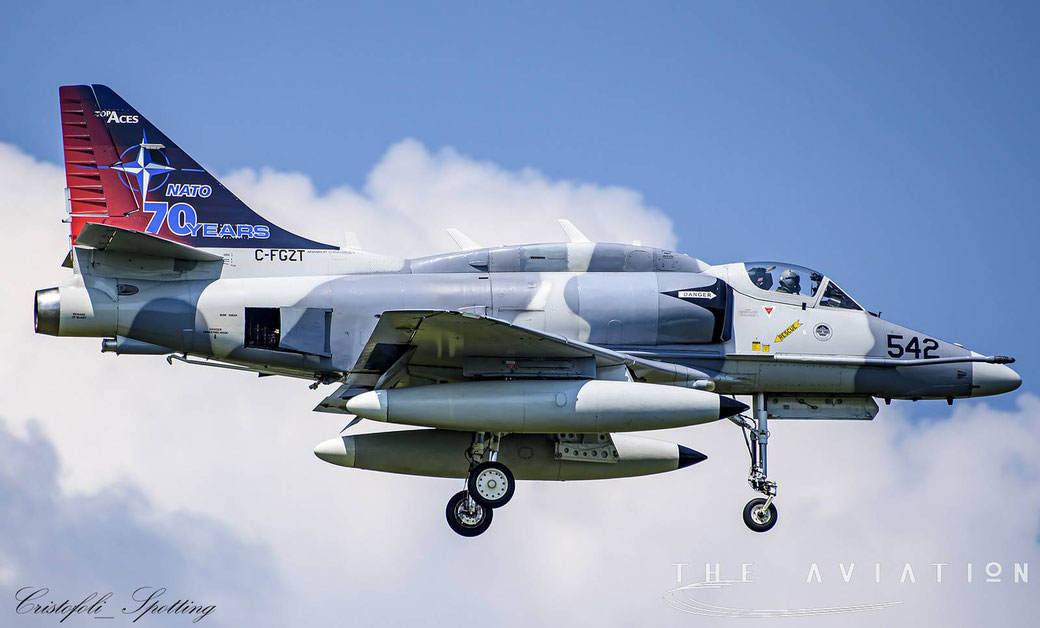 Top Aces è una compagnia aerea privata che fornisce servizi di addestramento avanzato alle forze armate di diversi paesi. Fondata nel 2000 in Canada, la società si è guadagnata una solida reputazione in ambito militare grazie alla qualità e l'efficacia dei suoi addestratori.
Nata da ex piloti militari che hanno visto l'opportunità di fornire un servizio di addestramento di combattimento aereo specializzato al di fuori delle tradizionali strutture militari.  
Con il passare degli anni, Top Aces ha ampliato la sua offerta di servizi e ha acquisito una serie di aerei specializzati per soddisfare le esigenze dei suoi clienti. 
Ha una flotta di diversi tipi di velivoli, compresi quelli utilizzati per simulare minacce aeree per esercitazioni militari come l'A-4 Skyhawk e l'Alphajet  che vengono utilizzati per addestramento al combattimento aereo e missioni di "aggressor".
English version
Top Aces is a private airline that provides advanced training services to the armed forces of several countries. Founded in 2000 in Canada, the company has earned a solid reputation in the military due to the quality and effectiveness of its trainers.
 It was founded by former military pilots who saw an opportunity to provide specialized air combat training outside traditional military facilities.  
Over the years, Top Aces has expanded its service offerings and acquired a number of specialized aircraft to meet the needs of its customers. 
has a fleet of different types of aircraft, including those used to simulate air threats for military exercises such as the A-4 Skyhawk and Alphajet that are used for air combat training and "aggressor" missions. 
The Aviation
Photo by Maurizio Cristofoli e Adriano Dalla Mura